back to Research
Ukrainian Education Ministry and Cambridge sign agreement to transform education for temporarily displaced children
War has forced two-thirds of Ukraine's 7.5 million children to flee their homes. Core components of childhood are in free-fall: family, shelter, security. 
On 8 August, Cambridge Partnership for Education (Cambridge) and the Ministry of Education & Science in Ukraine (the Ministry) signed an agreement aiming to catch one: education.
 
Cambridge Managing Director Jane Mann and Ukraine's Minister of Education Serhiy Shkarlet sign the Memorandum of Understanding virtually on 8 August 2022 (SOURCE: Ministry of Education & Science, Ukraine)
Around the world, individuals, organisations, and nations are investing to help Ukraine's children continue learning. This agreement seeks to harness these efforts by making it easier for educators, governments and organisations to align with each other. In doing so, Cambridge and the Ministry hope to increase the impact of each individual action of on the futures of Ukraine and its children.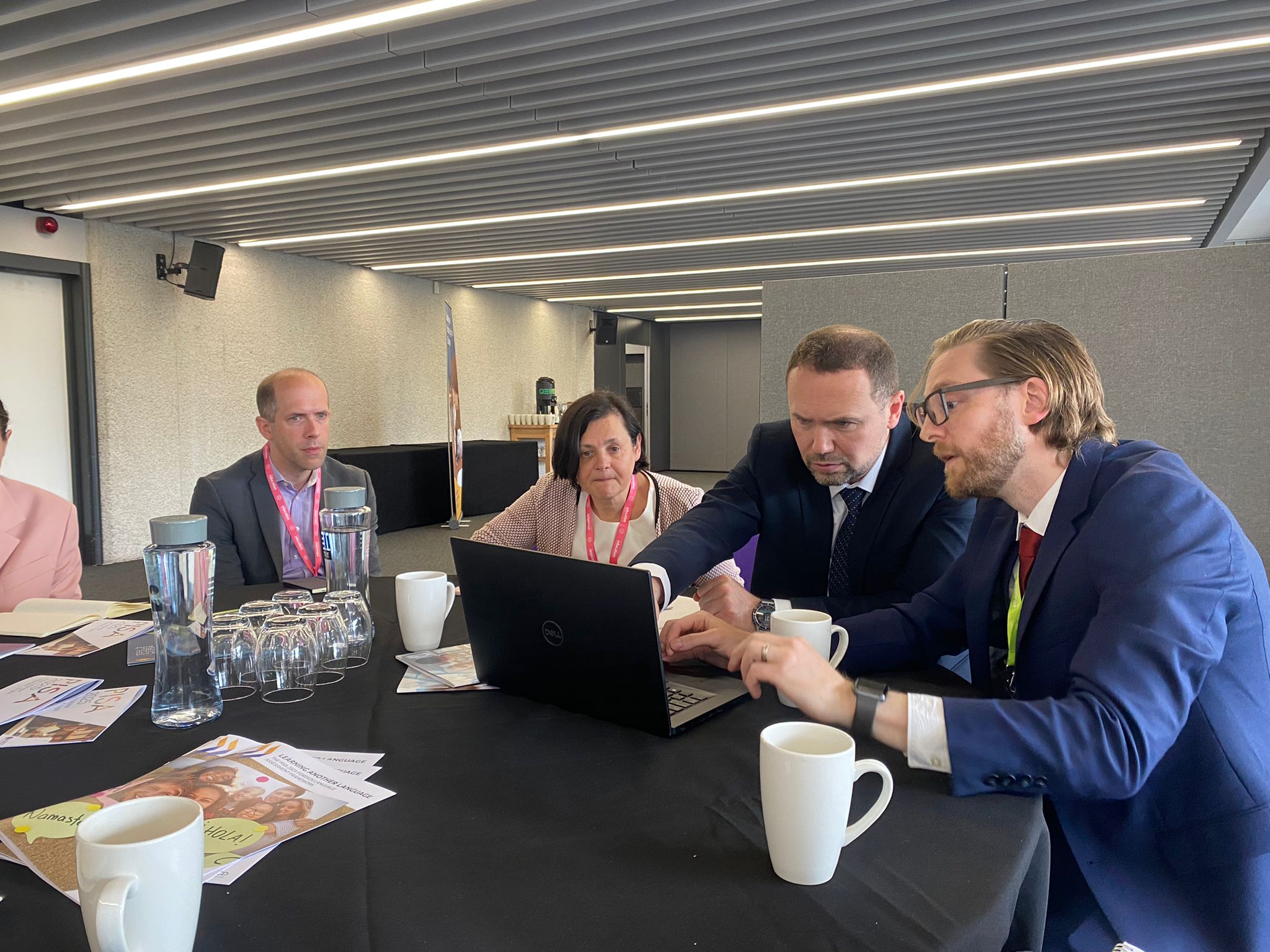 A three-part programme to tackle crisis and beyond
The agreement formalises collaboration between the Ministry and Cambridge on a three-part programme. It has been designed both to tackle education during the current crisis and provide building blocks for the future of the nation.
It includes:
1. Developing learning maps of education in host countries.
Cambridge is working to map the Maths and Science learning pathways in each country hosting Ukrainian children. This will require the support of other Ministries of Education.
Each country has different learning pathways children can follow. For a Ukrainian 9-year-old joining a classroom in Rome this September, there will be topics they have studied that their new classmates have not, and vice versa. 
Having a map to understand the similarities and differences between learning pathways in different countries will put children back in control of their education and increase the quality of support they receive. 
The intercultural understanding encouraged by these maps will also help recognise and nurture Ukrainian knowledge and skills and ease contributions to their new communities. 
2. Helping record learning for each child
Cambridge is looking to provide digital evaluations of displaced Ukrainian children's Maths, Science and vocabulary knowledge and skills, as well as their wellbeing and social and emotional learning. This will generate records of learning for every child. 
For individual children, this will provide stability. It will offer reassurance that their education is a priority, and motivation to continue in difficult circumstances. 
For teachers, it will help further understand the support each child needs in the classroom. 
At a national level, it will help the government ensure no child is left behind.
3. Providing consistent teacher support
Throughout Ukraine and nations hosting displaced children, teachers grapple with technology and trauma, limited information and high workloads. 
Cambridge will support targeted, consistent teacher development which gives them the tools to help children catch up on any missed learning, while looking after their own wellbeing. Cambridge and partners are also looking to provide information teachers need to align with national priorities, so they are supporting children in a way that will help them long-term.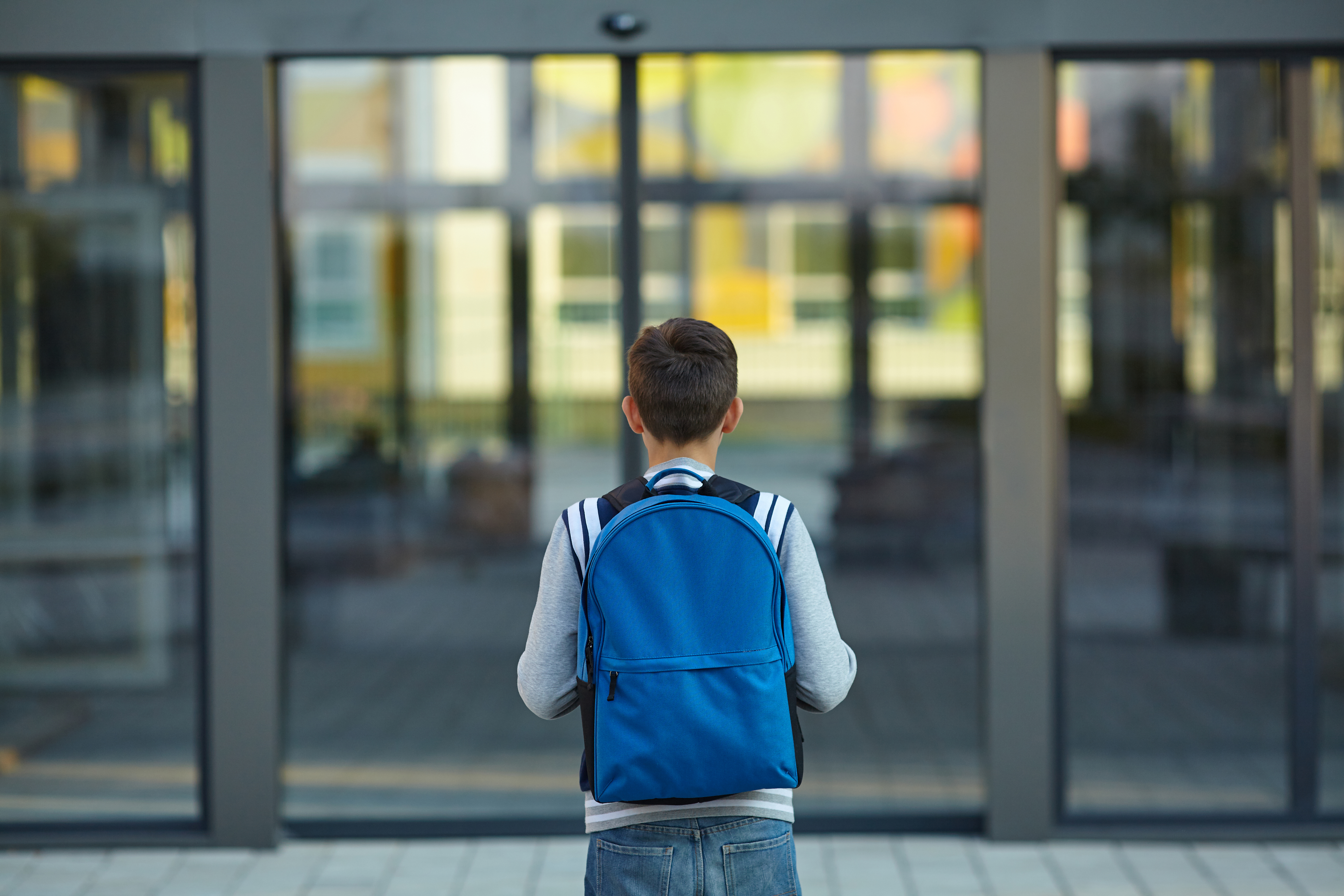 Building a resilient system
At the United Nations Transforming Education Pre-Summit in June, Minister Serhiy Shkarlet said: "The entire generation of Ukrainian children run the risk of having their education disrupted. 
"So, building resilient systems of education and training are cornerstones of Ukraine's recovery in the post-war period. The emerging situation in the education system of Ukraine reveals the importance of flexible policy approaches, preparedness for uncertainty, the role of strategic vision, as well as evidence-based actions."
On the agreement with Cambridge, Minister Shkarlet said: "This project is the benchmark for designing further education initiatives in the country… The Ministry of Education strongly supports implementation of the project which removes the hurdles felt by Ukrainians displaced all around the world.
"Signing the Memorandum of Understanding opens new horizons for further cooperation in the sphere of education and is going to be a starting point for much positive action in the academic spheres of Ukraine and the United Kingdom."
Jane Mann, Managing Director, Cambridge Partnership for Education, said: "This plan could impact millions of people. Ukrainian teachers and children will know where to start in the classroom when they return home. The government will be able to identify the challenges they need to address in education across the country. And, if young people can continue to develop core skills and capabilities, Ukraine will have the essential human capital to rebuild the nation."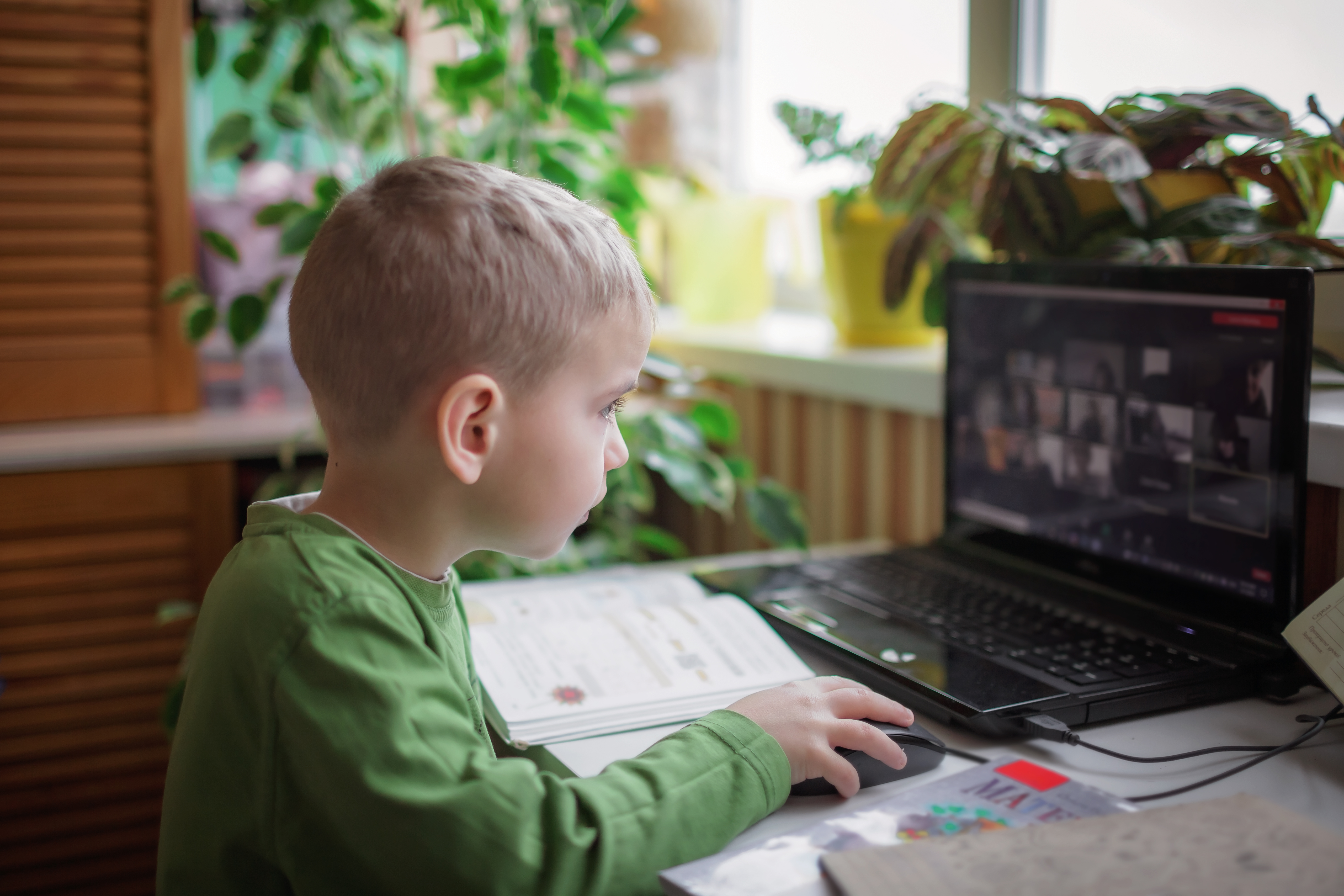 Collaboration across borders
Jane added: "Our common framework will draw together different people supporting education, so we can all pull in the same direction. It will open options for those rebuilding. This could include putting peace at the heart of education – a potential blueprint which could in turn support other countries recovering from war. 
"The efforts of individuals, humanitarian organisations and governments to help the people of Ukraine are immense, but they are nothing compared to the efforts and sacrifices of Ukrainians. It is a privilege to have the opportunity to lend Cambridge's experience in education reform to this Herculean effort."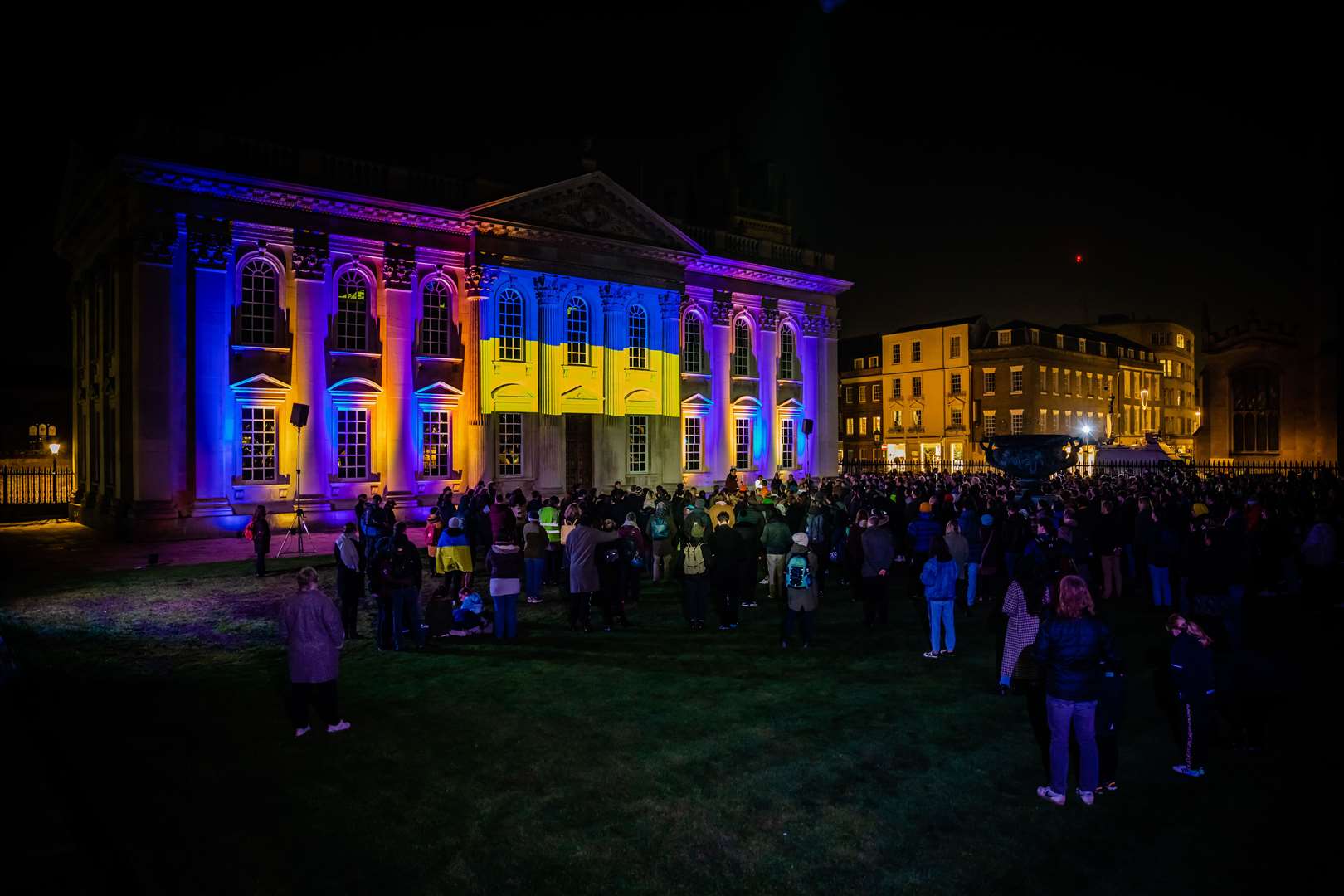 Cambridge-Ukraine partnership
This agreement builds on Cambridge's body of support and partnership with Ukrainian academics and learners, which most recently included medical students arriving for clinical placements with the university. It also draws on work with displaced people around the world, such as Cambridge's current partnership with UNICEF to provide learning maps for Rohingya communities in Cox's Bazar in Bangladesh.
Professor Stephen J Toope, Vice-Chancellor of the University of Cambridge, said:  "Cambridge stands in solidarity with Ukraine, not only during the war, but also after it, when Ukraine will be rebuilding. We are committed to taking bold, collective action to harness the full capability of Cambridge to help those most in need. This programme will be life changing for many children across Ukraine and will have a huge positive impact on their future."
Get involved
The agreement signed by Cambridge and the Ministry lays the foundation for institutional cooperation to deliver this programme, but each step will require the support of a larger group of governments, partners and donors.
Cambridge Partnership for Education is exploring opportunities, and welcoming suggestions, for different sources of transformative funding to put this plan into action. 
Get in touch: partnership@cambridge.org